A year ago, SERI was commissioned by the Upper Austrian state government to calculate the economic consequences of a European-wide nuclear power phaseout until 2050, in cooperation with our longstanding partner, the Institute of Economic Structures Research (GWS). After Brussels and Vienna, the study was now also presented at the House of the European Union in Prague.
"The Study not only indicates that the shutdown of all European reactors after 45 years of operation at the latest and no new construction would have no negative effects on the European economy", outlined SERI head Fritz Hinterberger. On the contrary: "If Europe were to pursue consistent climate policies with a wide-ranging phaseout of oil, gas, coal and nuclear powered energy generation, this would lead to positive outcomes for growth and jobs as well as a reduction in greenhouse gases to 20% of the level of 1990." A recent study by EnergyWatchGroup funded by the German Federal Environmental Foundation (DBU) supports the view that there are enough renewable capacities in Europe and worldwide (despite a growing population).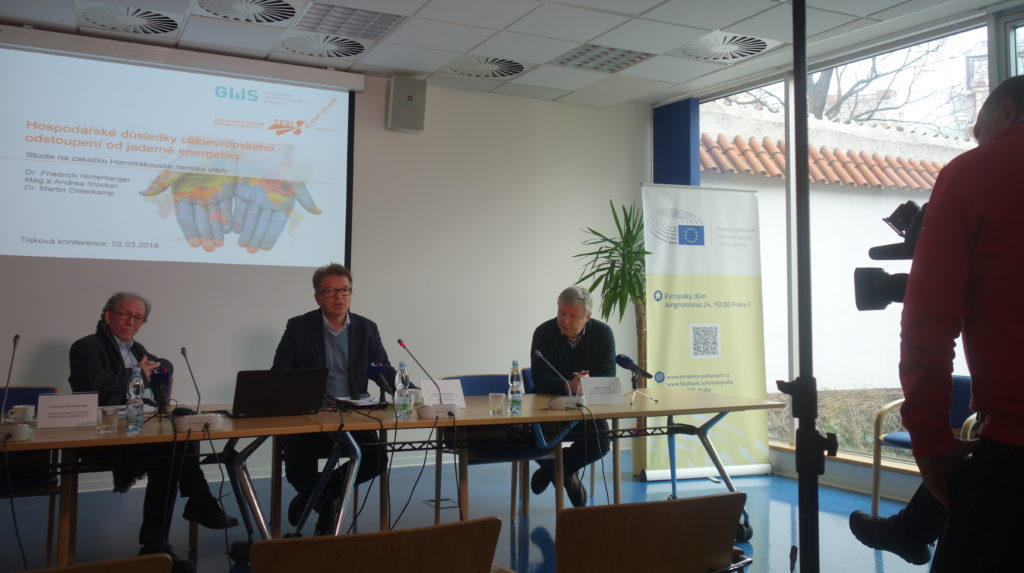 The SERI and GWS study on the positive implications of a nuclear power phaseout is planned to be presented in other regions which that are part of the Alliance for a European-wide Nuclear Power Phaseout, which includes German federal states, Luxembourg, and the German-speaking Community of Belgium.
Links:
---